Solar Energy and Its Benefits towards the Environment
When it comes to generating electricity, solar energy is a clean, affordable, and sustainable way for any person, whether he's a landowner or commercial business holder. Do you know that by using the power from a natural source called solar energy or sunlight, you can save hundreds each year and become less reliant on the power grid? Yes, it's true!
Solar energy is a natural source of power that works by converting sunlight (energy from the sun) into electricity. Photovoltaic (PV) energy from the sun is generated using solar panels that can be affixed to a structure's roof or arranged across any open spaces. Photovoltaic solar panels are much more common for general consumers and business applications.
Nowadays, several people make the switch to solar energy for its substantial financial benefits such as lower utility bills as solar energy cost is minimal. The positive environmental impact of solar energy, significant environmental benefits, and increased home value are other important reasons for which people generally prefer to use solar power to operate even their household goods (home appliances which can run on solar energy). And, it's worth considering the following benefits of using solar energy for home, beneficial towards the environment.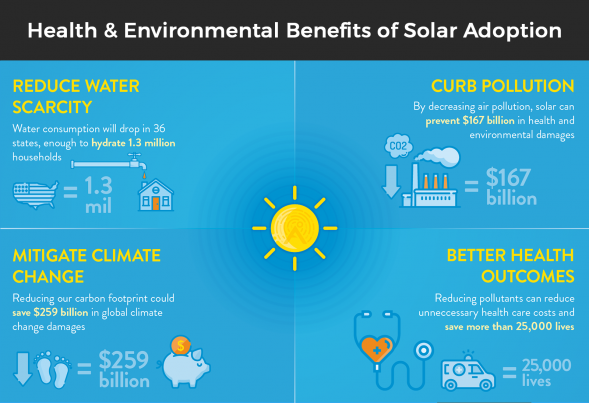 (Image Source: Sunsationsolartx.com)
Advantages of solar energy are:
Usage of Less Water
The traditional type of energy source uses water to power itself as hydropower, and nuclear energy both are using a lot of water to produce electricity. Traditional electricity production uses thousands of liters of water to produce electricity for functioning electrical appliances. Water also uses for cooling generators, processing, and refining fuel. All of us need to remember that we live with a risk of running out of fresh water in the future as we are living on the driest continent on the planet.
However, generating power through solar panels or uses of solar power and using no water whatsoever is the foremost advantage of using solar energy and its uses. The operation of solar photovoltaic cells doesn't require water at all to generate electricity, thereby reducing the usage of less water. On the other hand, the only water needed for solar power is rainwater to naturally clean the solar panels when they get a bit dirty.  
Reduction of Air Pollution
Generating electricity with solar panels produces no greenhouse gasses such as carbon dioxide and methane emissions, thereby solar energy is beneficial in reducing air pollution. But, electricity generation from fossil fuels can generate these harmful gases that lower the quality of the air we breathe. Breathing poor quality air daily is a responsible factor in creating terrible consequences for our health, whether it's asthma, pneumonia, bronchitis, heart attacks, headaches, or cancer.
How does solar energy affect the environment? Using solar power energy or sunlight to generate electricity means less harmful emissions from burning fossil fuels. Generating electricity from solar panels is capable of producing no harmful emissions, and this is the reason, several homes and businesses turning towards solar power. This is how we can use less toxic emissions from fossil fuels into our air.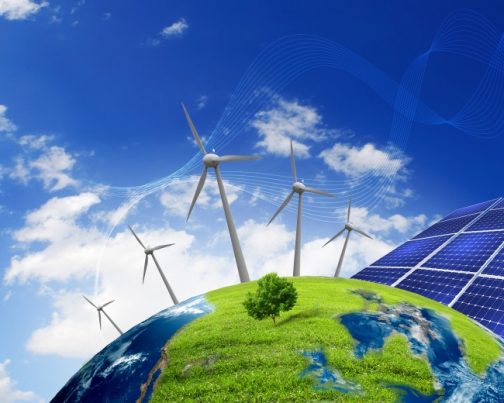 (Image Source: processindustryforum.com)
Improvement of Human Health in Long Run
Solar energy utilization is indeed helpful for us in reducing water scarcity. In addition to this, it is also useful in purifying the air we breathe, as cleaner air has a positive effect on mankind's health.  A report reveals that we could save more than 25,000 lives just by using solar energy and also cleansing the air quality (solar energy benefits statistics). This is the reason, for which, cleaner air comes to cleaner lungs.
Last Thought
Now a question arises, why is solar energy good for the environment? From reducing greenhouse gases, conserving our precious water, and improving our air quality, solar energy solutions are beneficial in reducing our dependence on fossil fuels and lowers energy prices for years to come.