Top 5 Solar Panel Installation Problems and Its Solutions
Solar power/solar energy technology in India is in demand and also becoming less expensive (solar panel price) over the past several years. Solar panels have become extremely popular as it is an excellent way for homes and businesses to generate electricity without affecting the environment.  
Unfortunately, a bad installation of the solar panel is the major problem that many customers facing. Due to such a panel installation problem, many homeowners, as well as business owners, are often investing money for repairs, thus installation teams' reputations suffer, and the solar products' community as a whole ends up looking unreliable. Comprehending this fact, let's find out the most common issues faced by owners of solar panels during or after their installation and discuss some possible solutions.
Faulty Installation
The biggest yet common problem of Solar panel installation is defective and inaccurate fixing. If the panel does not install properly then users can face roof sealing giving away for solar panel and other problem such as-
Solar panel not in track with other panels

The winding difficulty of solar panel

Roof Top giving away for solar panel

Power start dropping from the third month of solar installation

Disrupting roof water flow
To solve or avoid such a problem, make sure that your solar panel is installed with the help of an experienced and well-trained team who knows how panels should be attached to a variety of homes and understands any potential challenges, which may occur during solar panel fitting. Also, ensure that your solar installation team is closely familiar with all the best practices in installation methods, and they know how to adjust these processes to avoid damage for confirming the finest installation.
Birds Nesting Under Your Panel
The second major problem that arises due to solar panel installation is the nesting of Birds. Squirrels and honeybee generally keep on making nest underneath the solar panel. This type of problem becomes more dangerous when especially the honeybees make honeycomb under the solar panel and start hurting people.
To avoid such a problem, make sure your solar panel is cleaned even with underside every day and also keep a watchful eye on these small creatures. Some of the important steps you need to follow-
Use rag doll to scare birds and creatures away of making a nest under the panel

Use mesh, or wire below the solar panel system or solar power system

Stop king mess in and around your solar panel, which can attract birds and small creatures

Try to visit your installed solar panel system on a regular basis to clean and check any activity of birds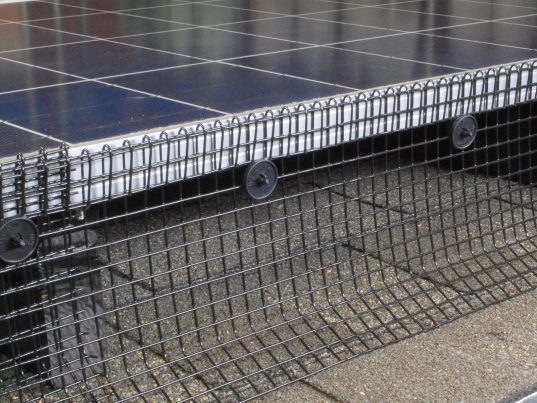 (Image Source: Birdbarrier.com)
Wiring Problem
A wiring problem is third possible trouble that may arise due to the installation of solar panels in-home or business. The problem arises because of several reasons such as, when rats keep on cutting the wire from the solar panel, connection getting loose, wire getting cut after heavy rain or storm, and short circuit.
To avoid such type of wiring related problem, you need to follow certain procedures-
Do a check regularly for any wire cutting by rats or other means

Daily manual inspection of any disconnected wire from solar panel

Check all wiring after a heavy storm or rain

Check your power logger for any power drop
Inverter Problem
The inverter is used to store the extra electricity in the solar panel, becomes defective after two to three years of using it. Various factors may make your Inverter damage, including-
Loose wiring connection or corrosion in the inverter

Voltage fluctuation due to PID effects

Faulty PV breaker in the Inverter

Short circuit or internal destruction
To avoid such a problem, call for solar panel expect from time to time just to check the condition of the Inverter.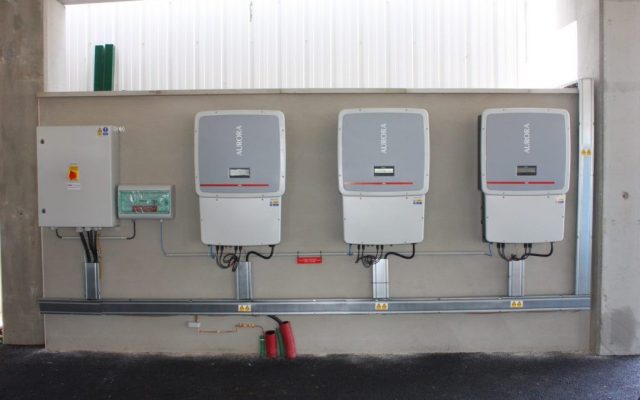 (Image Source: Blog.greensolver.net)
Internal Corrosion
Internal corrosion is another foremost problem, which may arise because of installing a solar panel. This particular trouble occurs in a solar panel when moisture gets inside the solar panel film.
To solve such a problem, you need to follow some guidelines-
Make sure your solar panel film is vacuum tight

No micro line crack should be there in your solar panel, which may lead to moisture creep into the panel

No delamination should occur

Check the lamination are intact in the solar panel

Call for a solar expert to check any faulty internal corrosion of your solar panel
Last Word
Solar panels are a great way to save money over the long-term, but they will give you trouble if not installed properly. Therefore, make sure that installation is perfect by the experts and stands up to the highest standards of quality. You can refer to the above-discussed Solar Panel Problems with Solutions and do implement these solutions to avoid any power drop with your solar panel.