SolarClue Ties Up With ZestMoney To Offer No Cost EMI
Nowadays, the e-commerce market in India has leapfrogged as several e-commerce websites have started running their businesses with amazing discounts, lucrative deals, and the trend is expected to continue in boosting the market share of the E-commerce business by leaps and bounds in the future. The buying behavior of online customers has become more impulsive as they're tempting with the continuous notification to purchase at a competitive price. But now a question comes, how will you make your online store for solar products stand out are in the market when so many E-commerce websites out there (be it a home improvement accessory, an electronic appliance, garment, food, or many more)? The answer is the "No Cost EMI Scheme", which is the popular option that allows buying a comprehensive range of solar equipment on zero cost EMI without credit card and at pocket-friendly prices.
Now shopping for solar products is inexpensive and hassle-free since the e-commerce marketplace, SolarClue.com has partnered with ZestMoney to offer no-cost EMI with no credit card required to all customers across India. A manufacturer of renewable energy or solar-powered products based in Bengaluru has tied up with Bengaluru-based digital lending startup ZestMoney to enable clients to avail finance (0% interest rate) while buying solar products digitally.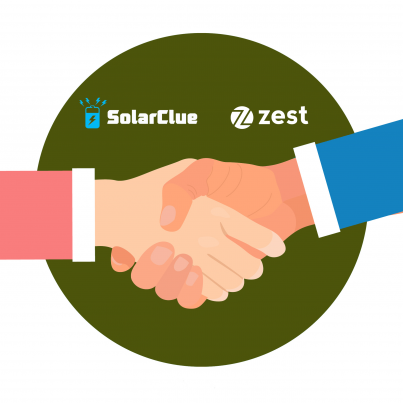 Choose ZestMoney to Buy Solar Equipment with SolarClue.com
LESS PRICE TO PAY & MORE TIME YOU TAKE!
ZestMoney helps you break down the entire payment into smaller convenient payments over 3 months and at 0% interest. ZestMoney is one of the prevalent No-cost EMI platforms that provide you with Instant Approval and let you pay for your purchase in no-cost installments for up to three months. It is a digital, secure platform and available with easy buying options on your favorite online store as well as offline. This particular platform asks you for no documentation to offer you with certain credit amount in real-time, but your credit eligibility is dependent on your earning status.
Benefits of Buying Cleantech Products Using ZestMoney EMI at SolarClue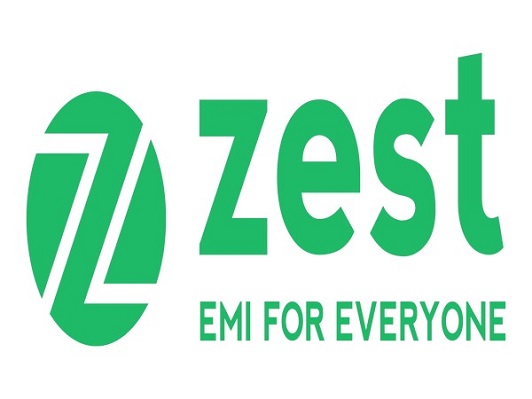 No Cost EMI: – Enjoy no-cost EMI (0% interest/interest-free EMI) with no joining fees and no hidden charges when you choose up to 3 month EMI plan.
Get Credit Limit up to 2Lac: – Get a personalized credit limit up to maximum 2Lacs and an average of 50K and based on your eligibility like earning status.
Instant Approval & No Card Required: – You need to follow 3-step quick approval process to register on ZestMoney, and for this, no paperwork, no credit card is required.
Buy Now & Pay Later: – The BNPL or buy now pay later is an instant digital credit facility (convenient and affordable) that allows customers to turn purchases into EMIs.
No Pre-closure Fee: – You do not require to pay any additional fees while closing your EMI.
Low-cost EMI: – Enjoy low-cost EMI like 1.5% interest when you choose a 6 – 9 months EMI plan. For example, if you buy a 200 LPD ETC Anu Solar Water Heater then you can choose your convenient payment term from our wide range of EMI plans, such as Pay in 6 months – ₹ 3750/month, Total amount – ₹ 23472, Principal – ₹ 21000, Interest – ₹ 1729, Processing fee – ₹ 743.
Processing Fee: – You need to pay 3% additional application processing charges including 18% GST or tax if you select the EMI plan 6 to 9 months of purchasing any solar product.
Seamless Payment Options: – Once you select Razorpay at checkout, ZestMoney will automatically collect your EMI payment options.
A Simple Guide to Get Started with ZestMoney in SolarClue Platform
Step 1. SolarClue creates a Registration Link for the customer who needs to submit his mobile number to get an OTP, and with this, he has to verify it. After this, you need to proceed with the step by clicking the option Continue with Gmail.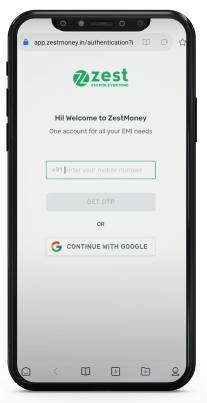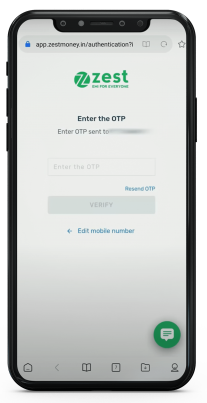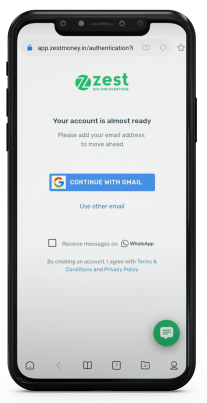 Step 2. Customer needs to submit standard KYC details (Name, DoB, Address, PAN no., Adhar no., etc.) are a mandatory requirement for the customers at the time of registration to submit it.
Note: PAN Card is a mandated requirement, and therefore, the customer needs to ensure that he enters the correct PAN number.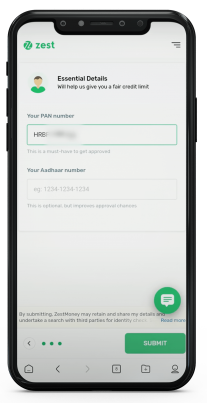 Step 3. Customer needs to complete Employment Details (Occupation, Monthly Income, You Live with, Monthly expenses, etc.)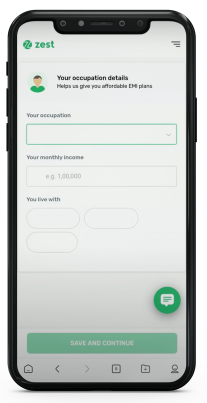 Step 4. The customer needs to verify his income details through his bank statement or his bank account details. ZestMoney will send Rs. 1 to the customer's account to ensure whether it's a correct account or not.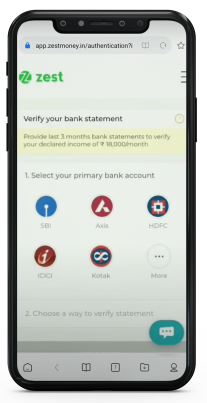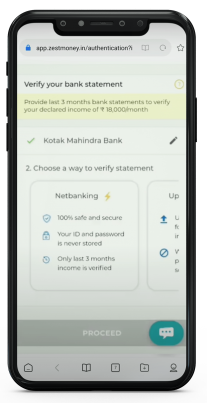 Step 5. Get the Credit Limit from ZestMoney. However, the credit limit will be in pending until you submit the KYC details.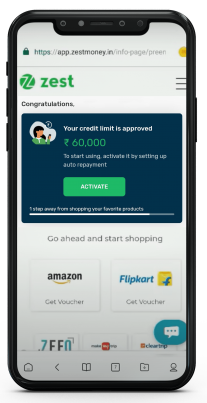 Step 6. You need to complete your KYC documents to accept and approve the loan agreement (address proof, identity proof & bank details).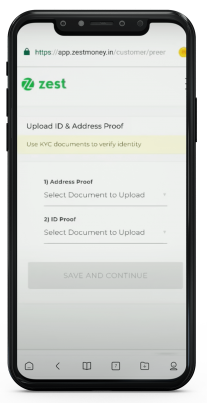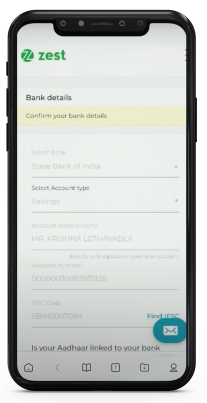 Step 7. The customer needs to select the Auto-repay option via NACH, and for this step, he is bound to download the eNACH form, sign it, upload it and submit it.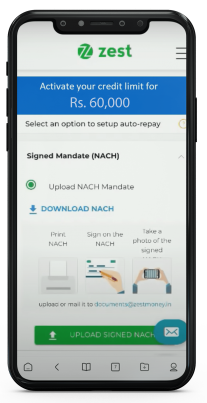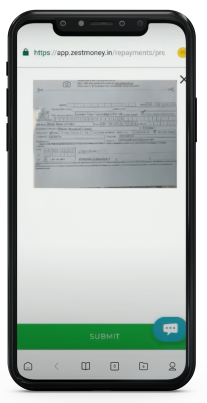 Step 8. The customer needs to wait 24 hours to get ZestMoney's credit balance as his auto-repayment mandate will be under review. After completion of 24 hours, the customer will be eligible to avail credit value and place his order through SolarClue.com.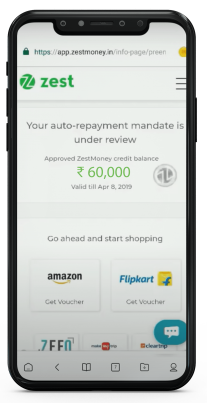 Final Say
Are you thinking to choose solar? Are you facing problems buying solar equipment when it comes to its price? Are you not deciding on investing in a solar power system due to the high price? If these are the cases, please call us at ( +91 ) 888-4444-830, and you will find SolarClue partner ZestMoney from anywhere in PAN India.