How to become an affiliate on SolarClue?
EASIEST WAY TO BECOME A AFFILIATE MARKETER WITH SOLARCLUE
     If you  have a  website or  blog and  want to  monetize it,  the solarclue  Affiliate program  is a  good way to  add affiliate  money making  opportunities.  With this  program,  you can  add links  to any  item on solarclue site  to your  website and  get the commission  when someone  clicks the  link or  makes a  purchase. While solarclue  commission structure  is relatively  low,  the program  offers many  advantages and  is very  easy to use.  You can  also add  individual products  to your  site for  a  customized look.  While earning  substantial income will  take time,  work and  patience,  it's  worth checking  out the  program and  learning how  to become a  solarclue  Affiliate.
STEPS
STEP 1: Go to affiliate-program of Solarclue. Read through the information carefully before signing up.
Click the affiliates.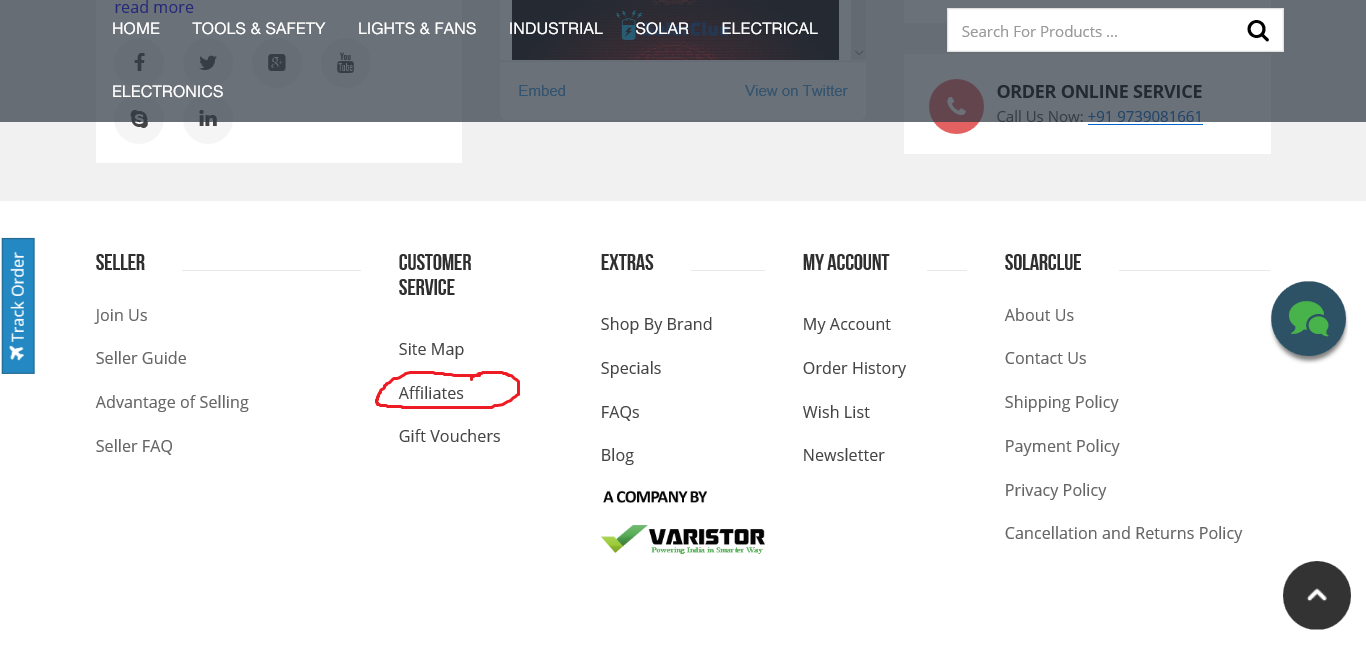 STEP 2: Click to continue to get signup for the Affiliate program.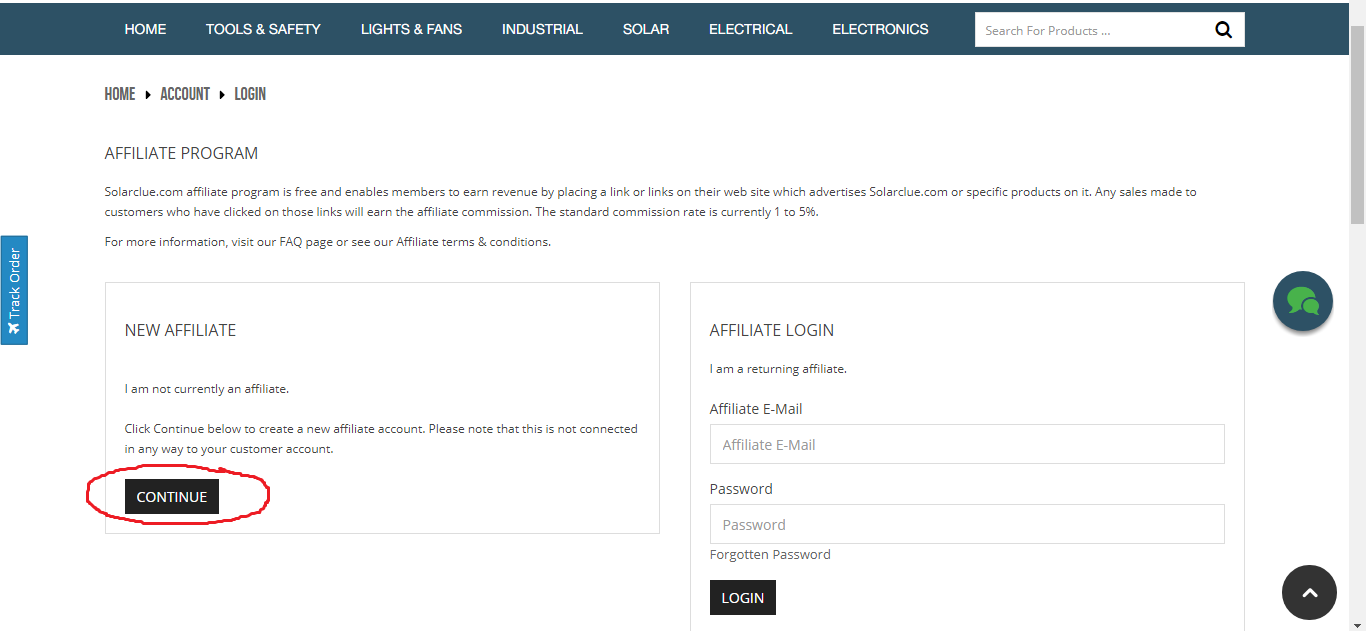 STEP 3: Register the account with the necessary information and click continue.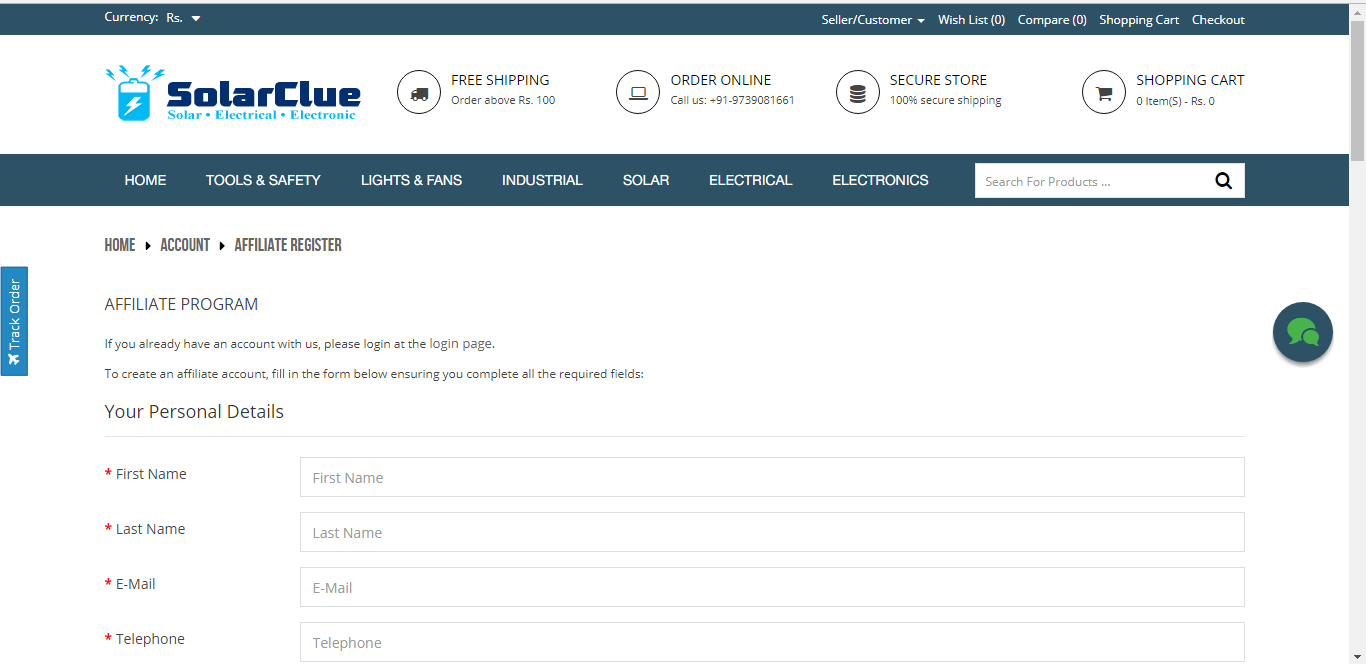 STEP 4:  Further the page looks like this and fills your following details. And there are two ways of payment method select the appropriate one.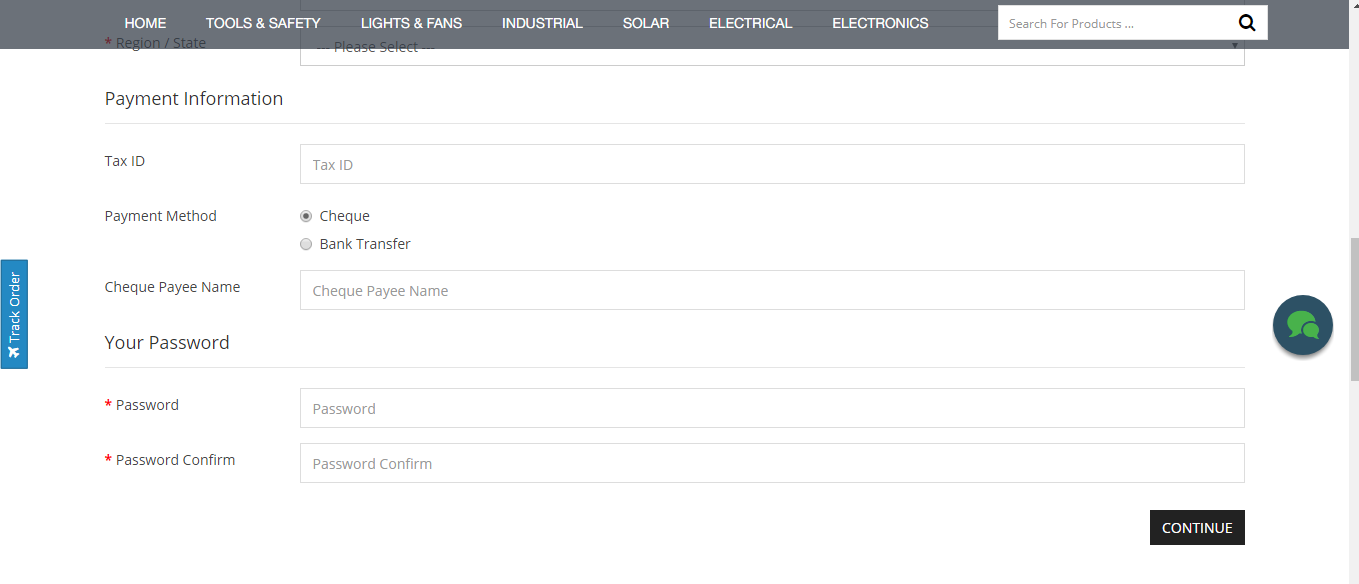 STEP 6:  The most important one Affiliate Tracking. To make sure you get paid for referrals you send to us we need to track the referral by placing a  tracking code in the  URL's  linking to us.  You can use the tools below to generate links  to the  Solarclue.com  website. Every  Affiliate will  get a  unique  Tracking code. You have  to simply  copy paste  your product's link  in   Tracking  Link  Generator column.  Then it  will automatically  create a  Tracking link  then you  have to copy the  link and  paste it into your  following medium  where you  can refer.
For more information, you can drop an email at affiliates@solarclue.com
Start earning with us, Happy Affiliating.