Know About Studer Solar Inverter
Studer Inverters are reliable and durable. Studer Innotec is a Swiss manufacturer of inverters, and the company has been producing high-quality energy converters for many years. The inverters on the Studer brand are multi-functional devices allowing in the supply of an AC voltage from a battery and then help to charge the battery from an AC source and a transfer function when an AC source is available.
You can choose Studer solar inverters in varied series such as AJ, SI, and Xtender. The last-mentioned series, like Xtender, can be used for several applications as it combines different functions (for example, battery charger and solar inverter) in just one tool. Famous Switzerland based product Studer Solar Inverter is segregated into three different series, including:
1. AJ Series
AJ series solar inverter on Studer brand is a well-performing range of inverter used in small to medium-sized systems with an optional built-in PWM solar charge controller and the capacity starting from 275VA to 2400VA. This particular series of inverter operates in converting the DC voltage of a battery into a pure sine wave AC voltage output and comes with power from 0.2kVA to 2.4kVA, for 12, 24, or 48V batteries using a unique battery protection function. Moreover, it is known as an "all-in-one" inverter manufactured with the availability of an optional built-in solar charge controller.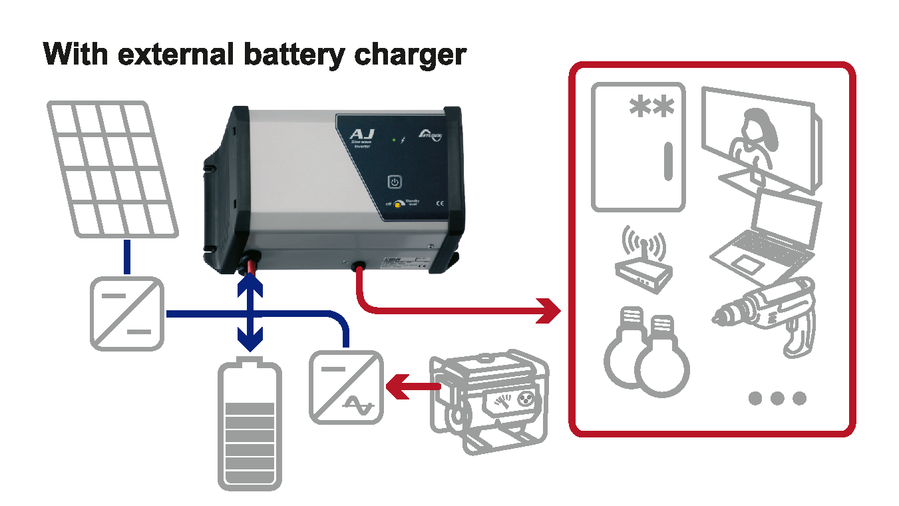 (Image Source: Studer-innotec.com)
The inverters of the AJ Series are carried with AC and DC cables and are also known as plug and forget devices. The inverters offer a battery protection function that is called B.L.O (Battery Lifetime Optimizer), which protects the battery from repeated deep discharges, thus extending the useful life of the battery. In addition to this, the AJ series inverters have a high surge power capacity with a very low self-consumption.
​Features
Outstanding overload capabilities with the full internal protection

High and steady efficiency

Digitally regulated by microprocessor

Electrical supply to any type of appliance

Stand-by level adjustable with a low threshold

Battery lifetime optimization (B.L.O.) function

5-year product warranty
2. SI Series
Studer SI solar inverters are designed to fit in several devices and are appreciated for higher efficiency, outstanding overload capabilities, and full internal protection. The SI series sine wave inverters are designed to meet industrial and domestic needs by satisfying the highest demands of comfort, safety, and reliability. Any device designed for the public electrical network of 230V / 50 Hz can be connected to a studer inverter with SI series.
Features
A high and steady efficiency plus an ultra-fast regulation

An electrical supply to any kind of device

Complete internal protection of the SI series, be it overload, overheat, short-circuit, or reverse polarity

A stand-by level adjustable on a large range and from a low threshold with no noise

The possibility to assemble 3 inverters (min. SI 1200) in a 3-phased 3 x 400V stand-alone grid

An optional solar charge controller for solar-powered systems with SI 600 and SI 800 series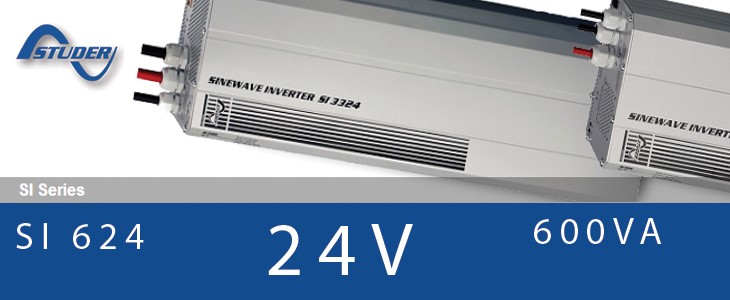 (Image Source: Rectifier.co.za)
3. Xtender series
Studer inverter with Xtender series is flexible and programmable inverter/charger – inverter power comprises from 0.5kVA to 72kVA, single or three-phase. The xtender series having an extremely fast transfer mode can be compatible with multi-functional devices with an effective battery charger, and reliable source assistance.
The Xtender series is applicable for 12, 24, or 48V battery banks and is capable of providing unmatched freedom of use thanks to its many functions. This particular series of Studer inverters is essential to the function of solar power inverter, battery charger, transfer system, and assistance to the source.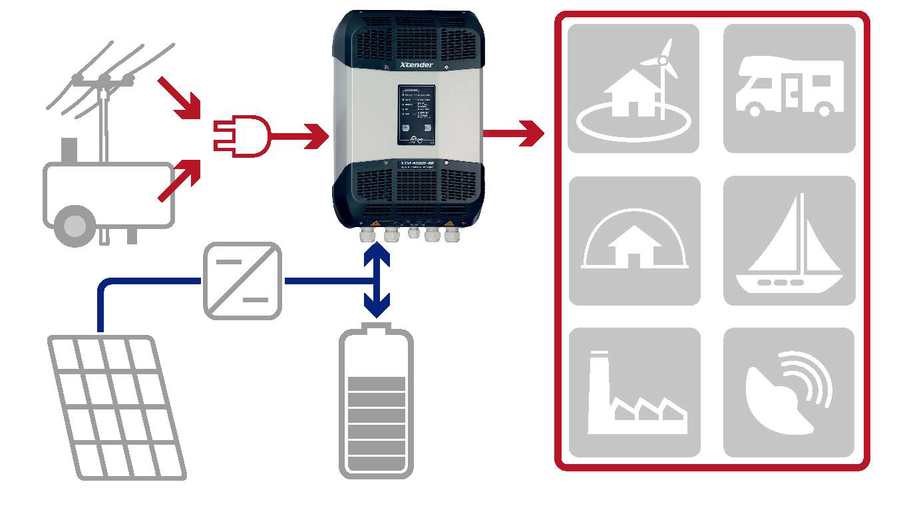 (Image Source: Studer-innotec.com)
Features
Reliable and silent with any load

Outstanding overload capabilities

It can function Smart-Boost for assistance to the source even with difficult load

Automatic reduction of peak loads, and true sine wave voltage

Multi-stage programmable battery charger with PFC

Stand-by level adjustable over a large range and from a very low threshold

High efficiency & ultra-fast transfer relay

It can be controlled by digital signal processors (DSP)
Over to You
If you want to buy Studer Solar Inverters at competitive pricing, select Solarclue.com as your buying destination. This platform is dedicated to serving you with all the above-mentioned series on the Studer brand, and you can get it anywhere across India. SolarClue will help you to buy your desired inverter and feel the difference.